Mastergreen Electric selalu berupaya untuk memberikan pelayanan terbaik bagi para klien kami. Kami selalu berupaya memberikan yang terbaik sesuai kebutuhan klien dengan selalu mendengarkan permasalahan yang dihadapi lalu memberikan solusi yang paling tepat berdasarkan pengalaman kami.
Percayakan kebutuhan trafo distribusi Anda bersama kami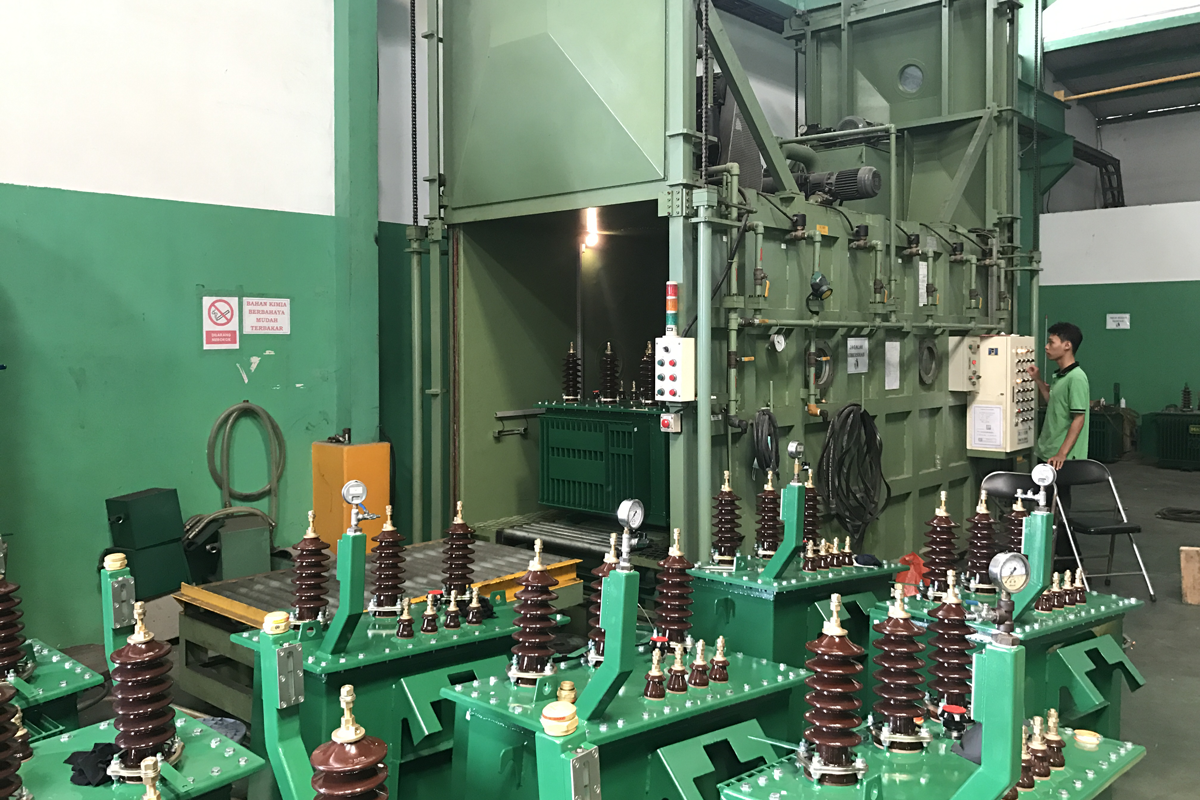 Tim dan Fasilitas Mastergreen Electric yang berpengalaman siap untuk melakukan servis tersebut:
Commissioning Trafo baru.
Maintenance untuk segala oil-immersed and dry-type transformers. Kami juga terima kontrak rutin servis dan maintenance untuk trafo MGE.
Kami terima servis and perbaikan trafo distribusi Termasuk rewinding Coil.
Penggantian gaskets untuk tanki trafo, cable boxes, Bushing HV and LV, radiator fins, dan tap changer.
Pemeliharan oli trafo seperti Vacuum purifkasi, filtrasi dan reklamasi oli.
Penggantian oli baru total.
MGE dapat menyediakan stok spare parts seperti bushings, tap changers and aksesoris trafo lainnya.
Berbagai pengetesan dan pengujian kondisi trafo dapat kami lakukan seperti:
Pengetesan Oli untuk dielectric (BDV) strength, dan power factor (tangent-delta).

Dissolved gas-in-oil analysis (DGA) dengan gas chromatography.

Winding resistance, insulation resistance, dan turn ratio tests.

Secondary current injection tests on relays (No load test).

Pengecekan kondisi akesoris trafo seperti buchholz relay, thermometer, Integrated Safety Device, dan lainnya.

Sweep Frequency Response Analysis (SFRA).

Dan lain- lainya.